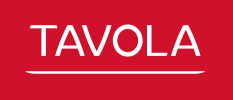 Tavola
---
Tavola Shop and its trademark Tavolino are owned by 4Homes FZCO. Here, you can find the GCC region's best kitchenware and tableware products from top brands. It has everything that both a professional and an aspiring chef is searching for. This includes high-quality cookware, knives, kitchen tools, tableware, homeware, and so much more.
Reasons to love Tavola Shop
Is the kitchen your favourite part of the house? Then there's no reason for you not to shop at Tavola. This store is a treasure trove of all your kitchen essentials from premium brands worldwide. And what's exciting is that it offers amazing deals, cooking inspirations, classes, workshops, and reliable services, you name it.
Premium products

 

– At Tavola 

S

hop, you can browse and shop for an extensive collection of appliances, cookware, knives, kitchen tools, coffee & tea, tableware, homeware, kids, outdoor

, 

and beauty products from luxury brands.

 

 
Great 

d

eals

 – If you love to go on a budget shopping at Tavola Shop online

,

 then this is a section you shouldn't miss 

to explore

. 

Here, 

you 

can 

buy various kitchenware and homeware from popular brands 

at

 incredibly low rates.

 

 
Cash on 

d

elivery

 – Tavola 

S

hop brings the convenience of shopping online to those who do

n'

t have 

a

ccess to credit cards or 

are uncomfortable

in using them. You can place your order from the website and pay for it when you get the product

o

n hand. 

 
Free 

&

 easy deliver

y 

– 

Offering

 shipping and delivery to almost all GCC countries, Tavola 

S

hop makes your shopping process a

 piece of cake

. Moreover, it imposes a flat rate per order within the UAE, which 

helps you save much on 

shipping. 

Not to mention

, it offers shipment tracking facilities to all its buyers online.  

 
The Bakeshop

 

– Tavola shop is committed to offering you the highest convenience when shopping online. Hence, it brings 

you 

'

T

he 

B

ake 

S

hop' 

section, 

where you can browse and buy some top-quality baking tools and products. 

This also

 

comes with 

two different s

ub-s

ections

: 

home bakers

 and 

master bakers

. Therefore, you can take a pick of your favourite product easily. 

 
N

ew arrivals

 – Staying tuned to new arrivals is an arduous task. Well, Tavola

S

hop makes that easy for you

, too

. You can check out the latest products, including Tavola kitchen tools on their website.  

 
Classes & 

w

orkshops

 – How would you like some cake baking classes? Well, Tavola studio brings to you cake decorating classes from The Wilton. They teach you all the techniques of making cakes and treats that will amaze your friends and family 

for the years to come. 

Additionally, there are PME courses and other airbrush classes. Click 

here

 to know more about the

m.

 

 
Tavola gift certificates

 – Tavola online shopping also allows you to buy gifts for your beloved

 ones 

without any hassle. You can p

urchase gifts for him, her, and 

even 

kids. Moreover, you can do that by browsing through the gifts by receipts, by occasion and by price. However, remember that 

a 

Tavola Gift Certificate is valid 

only 

for one year from the date of purchase

,

 and you cannot exchange it for cash. You can only redeem it for online purchases.

 
Tavola Rewards

 

– Whether you shop online or in-store at Tavola Shop, you can earn points for every di

rham you spend and redeem them to get exclusive rewards. Plus, you can increase your points when you share your online purchase on social media and refer the shop to a friend. So, how do you

redeem

 the points? 

Well,

 you get AED 4 OFF your order when you redeem 

100 Tavola Rewards points.

 




 

Find your most loved

 brands

 – Are you a brand person? Well then, this section is just the right place for you. Tavola 

S

hop offers you the convenience to shop online by brands. That is, you can click on your favourite brands

 and browse 

through all the products 

under

 those brands.

 
Tracking shipment

 – Indeed, Tavola Shop delivers your ordered items on 

a timely fashion

. However, just in case it doesn't arrive on time, you can always 

track your order 

without any hassle. You just need to enter your given order ID (sent to you via email/SMS) to 

know

 the status of your product and the tracking information. 

 
Tavola has a lot of things in store for both professional chefs and wannabes. Thus, it is the name you can trust when it comes to offering premium products at incredible prices. Not to mention, it provides you with a quick, easy, and convenient shopping adventure through its dependable customer service.
Brands offered
Tavola Shop provides you with exclusive access to its collection of 100% branded products from kitchenware to homeware and other outdoor essentials. Amongst the leading brands you can choose from include Peugeot, Panasonic, Kyocera, Kitchenaid, Beko, Vitamix, Miyabi, Le Creuset, Lurch, Cuisinart, Bodum, WMF, Jura, Bialetti, Joseph Joseph, Brita, Tanita, Magimix, Handpresso, Marcato, and Zoku. 
What's in-store
Tavola Shop offers a massive range of exclusive products from famous brands across the Middle East. For instance, you can find a high-quality range of appliances like juicers, blenders, stand mixers, food processors, hand blenders,  cooking appliances, speciality appliances, and coffee makers & grinders. You can also browse and buy various cookware, including cookware sets, casseroles & braisers, pressure cookers, frying pans, microwave cookware,  ovenware, roasting pans, and grill pans. Apart from these, you can also explore a massive collection of knives, kitchen tools, coffee & tea products, tableware,  homeware, kids items, outdoor essentials, and beauty products.
Discounts, offers & promotions
Tavola Shop is remarkable for its various promo and voucher codes all year round. Moreover, you'll find fantastic offers and discounts on most of their high-end products during various seasons and festivals. Let's check them out below.  
Ramadan & Eid Holiday Sale

 – The holy month of Ramadan is one of the most anticipated festivals of the region

, as you get great offers and discounts

 on your favourite products from popular brands. From coupon codes, cashback, special offers and more, you can celebrate this season with awesome deals and offers. 

 
Dubai Shopping Festival

 

(DSF)

 

– This is one of the most anticipated shopping festivals across the UAE. It

takes place from December 26 to February 2

. 

And, during this time of the year, Tavola Shop gives y

ou 

a chance to 

buy your favourite products

at 

incredibly low price

s

.

 

So, stay tuned 

to be an early bird for some crazy deals!

 
Dubai S

ummer

 Surprises

 

(DSS)

 

– This is a 

m

a

ssive a

nnual summer sale that takes place in Dubai but

draw

s customers from all around the UAE. That's because it brings you incredible deals and offers 

from your well-loved brands. Believe it or not, you 

can enjoy up to 50% discount on your favourite kitchenware, homeware

,

 and other products online on 

Tavola Shop.

 

 
Black Friday

 

–

 

Tavola Shop 

has some sweet treats on their 

premium products during this time of the year. 

So, we recommend you keep an eye on Tavola Shop's grand deals and offers especially on kitchen appliances. Believe it or not, you can grab your favourites for up to

 60% 

OFF

.

 
Cyber Week Sale

 – 

One of the most prepared for online shopping day of the year, Cyber Monday brings you your favourite products at 

super 

low rates. In fact, it is one of those 

season

s when popular retailers around the globe offer deals and discounts to start off the Christmas season. Thus, stay glued to Tavola Shop to avail up to 90% off on best-selling items.

 
Dubai Super Sale – 

This bi-annual event 

is truly a much-awaited one. It is a 

mega sale 

wherein

 more than 2,000 o

nline stores and o

utlets in Dubai and 

the rest of 

UAE

 offer amazing offers

. 

And of course, Tavola Shop is one of them. So, when it's the last week of October, get ready to shop 'til

you drop with deals up to 90%!

 
Shopping in the UAE during promo periods is the best time to grab as many kitchen essentials as you want at super low prices. So, if you want to be an early bird, stay tuned for Tavola Shops' latest sale alerts!
Customer services
Tavola Shop is superb when it comes to providing customer satisfaction. It has a bunch of friendly professionals committed to ensuring your happiness whether you're shopping online or in-store. Let's explore below some of the commendable services it takes pride in.  
Shipping policy 

– Tavola Shop offers delivery across 

the 

UAE, Oman, Bahrain, Qatar, & Saudi Arabia within city limits through 

their

 partner courier company. Additionally, 

they

 also ship all bakeware products to Egypt, Jordan, Lebanon, Turkey, Maldives, Pakistan, Sri Lanka, Bangladesh

,

 and India. 

Take 

note that all orders 

are 

dispatch

ed

from Saturday through Thursday, and you can

 

receive them within 3

 to 

5 days in the UAE, and within 4 to 7 days in all other countries. However, note that Tavola shop doesn't deliver to some restricted areas like those under customs regulations. These include Dubai Airport Free Zone and SAIF Zone.

 
Shipping 

c

ost

 – Tavola shop offers free shipping within the UAE for orders over AED 200 and a low flat rate per order within other GCC countries. This makes it extremely easy and convenient to calculate the shipping charges. For all other countries, you'll find the shipping 

rate

s indicated at the point of checkout before you make your payment.

 
Shipping 

d

estinations

 – Tavola Shop caters its services 

all across

 the GCC

, which include the UAE, 

Saudi Arabia, Oman, Kuwait, Bahrain, 

and 

Qatar. Therefore, 

it is wise to always

 check out 

wha

t

 they have in store to get your hands on their

 best

-priced

 products. 

 
Return 

&

 exchange policy

 – You can return your unused products purchased from Tavola Shop within 30 days after the delivery of your order

. This is also

 

FREE

of charge. However, remember that Tavola Shop also reserves the right to refuse any return/refund/exchange request. This is when you buy items on discount, books

&

 magazines, edible products, and beauty care items. You can 

know more about that

 

here

! 

 
Customer support 

– Tavola Shop houses a team of reliable and dedicated customer support 

professionals

. Whether it is 

about 

complaints, product returns 

&

 exchanges, or even placing orders, 

you can always count on them. 

You can give them a ring at 800Tavola (828652) from

Sun

day to 

Thu

rsday

 

(

9:00 am - 3:00 pm) or send an email.

 

 
Want to fill your home with the best homeware and kitchenware items from the world's leading brands? Tavola Shop is the best store that has got you covered from A to Z. So, check out its amazing offers today and experience an outstanding customer service like no other!