gothelist.com
---
The List, also known as Go the List, is the name for a unique venture that gathers top brands under one roof. This retail-centric business model is prominently active in the Middle East market since 2016. It connects retailers with consumers while providing a trusted platform for secure transactions. Today, The List is known as an omnichannel business model that supports both consumers and retailers.
This global mobile platform sells a wide selection of customised luxury fashion items from world-renown brands and boutiques. With its seamlessly integrated mobile application, customers get access to the most coveted luxury brands and products. These include one-of-a-kind vintage gems and trending labels from London, Tokyo, Moscow, Paris, and New York. Based in Dubai with working offices in Lisbon, The List offers its shipping and delivery services in more than 190 countries.
Producs

at gothelist.com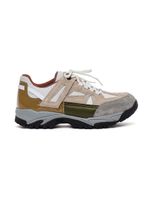 Security Sneakers With Vibram Sole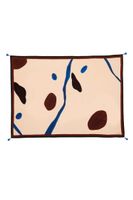 Modern Print Small Panneau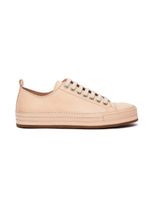 Ann Demeulemeester Beige Leather Low-Top Sneakers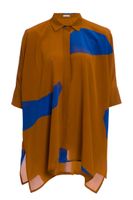 Ochre Clouds Square Shirt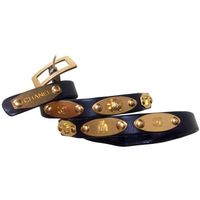 Vintage Chanel Black Belt With Golden Buckle And Iconic Logo Motifs, Cc Mark, Camellia Flower, Turtle, Perfume, Clover. Must-Have Belt.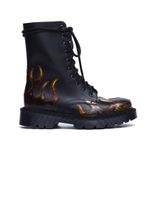 Black Fire Army Boots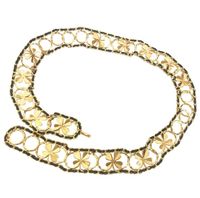 Vintage Chanel Golden Skinny Chain And Leather Belt With Clovers And Hoop Motifs. Can Be Necklace Too.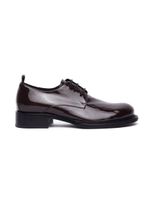 Ann Demeulemeester Brown Patent Leather Derbys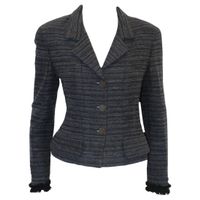 Chanel Vintage 1999 Fall Cropped Blue/Grey Jacket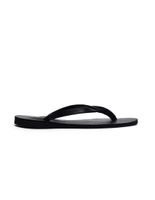 Black Leather Flip-Flops
Reasons to love The List
The shop is committed to offering a seamless and satisfying experience when it comes to online shopping from top brands. Hence, it stands amongst the top choice of shoppers and luxury product lovers in the UAE. It also has a dedicated team of professionals that ensure you get the assistance you need. Let's explore below more reasons why you can never go wrong shopping on The List:
Fast shipping – The List takes care of shipping and delivery services from its store to your doorsteps. It guarantees 1 to 2 days processing time and 2 to 4 days express delivery. Currently, it caters to around 190 countries in the world.
Secured shopping – Buying unique collectables virtually demands trust. The List offers an end-to-end encrypted shopping experience with secure checkout. It works as an escrow between the seller and the customer by offering secured transactions. So, the customer can simply transfer the money to escrow until the order is delivered. Then, the payment is sent to the seller.
On-time customer support – The company takes pride in its in-house team of customer care experts that respond to queries round the clock. You can drop them an email or call +44 1133 208 820. The maximum time frame in responding to any query via email is 48 hours.
Authentic products – The List has claimed and maintained its position as a genuine branded product supplier online. Since the beginning, it has been working with prestigious partners who are known and respected in the fashion world. With a product specialist team, the online shop proactively evaluates every item before offering it to shoppers.
New in – Fashion keeps changing, so does the collection at The List. The dedicated product search and quality assurance staff work day and night to present the latest products in the online store. The New In exclusive section gives you one-tap access to the latest clothing, shoes, and other fashion accessories from top fashion brands.
Mobile access – The List brings a whole world of fashion and brands right at your fingertips with its easy-to-use smart mobile app. So, pick up your mobile, create an account, explore, and buy!
Now, you already know why The List is one of the best online stores in town. If you are fond of branded stuff, then this is a fantastic place to find them at a bargain. Moreover, you will find the entire process a breeze, thanks to its suite of reliable services. Want to indulge in a shopping spree? Then get started now!
Brands offered
The List offers most of the reliable names in the fashion world. Here you can explore top-selling products from brands like Adidas, Nike, Louis Vuitton, Gucci, Prada, Rolex, Michael Kors, Cartier, Chanel, Versace, Ralph Lauren, Vans, Converse, Puma , Tag Heuer, Calvin Klein, Balenciaga, Dior, Burberry, Patek Phillipe, Coach, Timberland, Steve Madden, and many more.
What's in-store
Curated for luxury, The List brings you everything from clothing to shoes. Of course, you can also select from bags, accessories, jewellery, watches, and vintage items. With the exclusive "New-In" section, you can search and shop for everything that is trending in the fashion world. These include luxury dresses, tops, shirts, skirts, denim, polos, jackets & coats, beachwear, activewear, jumpsuits, suits & ensembles, and many more.
Discounts, offers, & promotions
Some brands can be expensive, but their quality and class are definitely worth spending a few extra bucks for. The good news is, The List offers you a chance to own your dream products from globally recognised brands through some fantastic deals and discounts. Here, you can shop and save up to 50% OFF on branded clothing, bags, shoes, and accessories. Let's check out below the amazing Go the List sale events that you can indulge in the whole year-round.
Sale – You can find here the hottest offers and amazing promos on The List's website. This online shop offers unlimited access to exciting discounts on top brands from around the globe. You can also subscribe to their newsletter to keep yourself abreast of the latest deals and offerings all year round!
Coupon codes & vouchers – You can find these on third party websites. And by availing them, that means you can get up to 70% OFF on selective items. You can also avail additional 10% OFF on fashion items and accessories including clothing, shoes, handbags, jewellery, and more. However, note that discounts vary over time.
National Day Offers – Go the List knows how to be part of every special celebration. With each passing year, it offers amazing discounts and special sale offers on its selected range of products. Thus, from classy apparel to stunning jewellery, you can grab them at the best prices in just one click!
Eid Specials – Buy effortless daywear to chic style party wear and everything else that can help you look stylish in the festive season of Eid. With Go the List deals this time of the year, you can pamper yourself and those you love while keeping your budget intact.
Ramadan Special Offers – It is during this season when The List shares the joy of giving. Thus, you can avail amazing deals and offers on your favourite products. What's more, by using promo codes, you can get a chance to pay even less! How cool is that?
Wedding Season Sales – The List offers a trendy collection of products at the best prices. And that means you will enjoy shopping for sandals, tank tops, pants, keyrings, hair accessories, and many more. Plus, you can filter your search according to brands, gender, colour, and types on the promo page.
Dubai Summer Surprises (DSS) – Shopping on Go the List during summer means getting exclusive and unimaginable discounts on its selected product range. There are flash sales, cash backs, and other deals that await you.
Nothing is better than grabbing your favourite branded products at super low prices. Well, you just need to know when to shop here in the UAE. The sale events here throughout the year give you a chance to bask in an exciting shopping spree. Getting up to 50% OFF on your purchase is heavenly, isn't it?
Customer service
The customer-centric approach of The List is the reason why shoppers keep coming back for more. The shop offers timely delivery, customer service assistance, and a secured payment channel. Let's know more about these and the other things they offer to ensure that you'll have the best shopping experience.
Order tracking - The List keeps you updated in every step of the buying and shipping process until the delivery reaches your doorstep. Once you place an order, you will receive a confirmation via email regarding all the details of the purchase. Occasionally, payment verification is also done via email. Upon approval of the order, the product is sent to the provided address via express delivery.  This generally takes 2 to 4 days. You can also connect with the representative to know the status of your order. Know more here.
Return & exchange policies - Besides secure and easy payments, The List offers easy return and refund policies. Moreover, you can return the product or cancel the order during the delivery process. However, you will need to contact the customer care for further assistance with order cancellation.
Order & shipping - The List offers its services in more than 190 countries without any delay in processing. Its orders are always delivered on working days between 9 am to 8 pm. However, public holidays are an exclusion. It is also important to note that the shipping price usually includes taxes and duties, but the shipping cost varies according to the product weight, size, and destination of delivery. Mostly, the orders are delivered via DHL Express service. Find out more here.
Free returns - Once the returned product is received and accepted by the manufacturer, the refund is processed via the payment method you used. However, refunds exclude import duties, delivery costs, and taxes. Also, the refund generally takes 21 days to reflect in your account after the approval of the returned item. You can track the package's return using the tracking number mentioned in your return label.
Shipping cost - Usually, the shipping cost includes taxes and import duties. However, it varies based on the destination, weight, and size of the package. Though all orders are shipped via DHL Express Service, some art pieces may be delivered via other courier services. All delivery options and costs are displayed at the checkout.
The List is one of the most well-loved online stores in the UAE by fashionistas. Apart from offering high-end and signature products at affordable rates, it also focuses on stellar customer service. Thus, you will always get the best of both worlds when shopping here.