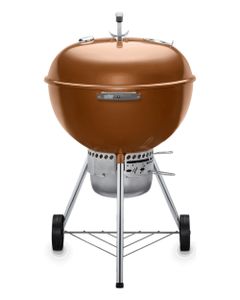 More DefaultBrand in Charcoal Barbecues
Weber Original Kettle Premium Charcoal Grill 22...
Have the best grilling session over a weekend with this Original Weber Kettle Premium Charcoal Grill. The hinged cooking grate makes it easy to maneuver the burning hot coal, or to add more of it. The built-in lid thermometer is perfect for keeping the temperatures in check. The heat shield coated handle helps prevent your lid handle from getting t...
Quick to
PricesProduct descriptionProduct specifications