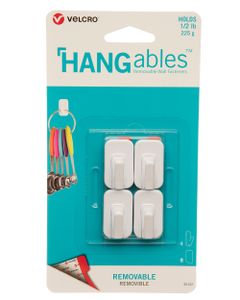 More DefaultBrand in Hooks
VELCRO HANGables Removable Micro Hooks 4 Count ...
VELCRO Brand Hangables Removable Wall Fasteners introduces Removable Hooks. The new hooks are the perfect way to decorate without damaging your walls. Perfect for jewelry, pet leashes, keys, potholders, clutches and more. Hang your favorite items. Create wall collages. Enhance any room with ease. Then, when you are ready to remove, peel off cleanly...
Quick to
PricesProduct descriptionProduct specifications