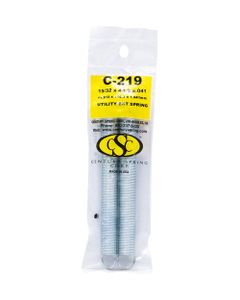 More DefaultBrand in Tool Accessories
Utility Extension Spring Pack Of 2 - 11.913 x 1...
Have you ever wondered how the cuckoo bird from the clock comes out and then goes back again on its own? It makes use of an Extension Spring which is coiled with some trapped potential energy which in turn changes into kinetic energy when a little pressure is applied to it. The Extension Spring from Utility is one of the best on the market and is q...
Quick to
PricesProduct descriptionProduct specifications