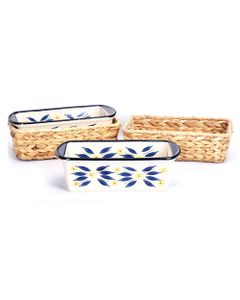 More DefaultBrand in Home & Living
Temp-Tations Old World Loaf Pans In Baskets Blu...
Bake a delicious loaf of classic sweet bread or do it with a twist of your own. With these one-of-a-kind ceramic loaf pans and baskets, present your favorite food in the best way possible. The loaf pan is oven, dishwasher and microwave friendly. The Temp-tations Old World Loaf Pan is a practical way to brighten your kitchen and make you proud every...
Quick to
PricesProduct descriptionProduct specifications