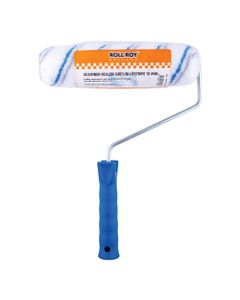 More DefaultBrand in Paint Rollers
Roll Roy 9 x 1.5 Inch Roller - Ecofiber Grey an...
The Roll Roy 9"x1.5" Roller - Ecofiber Grey/Blue Stripe is made from high quality ecofiber material which allows it to apply a professional level paint layer on the surface because of its optimized paint absorption property and smooth application. The material is quite soft and leaves a great finish after the work is completed. The grey and blue st...
Quick to
PricesProduct descriptionProduct specifications