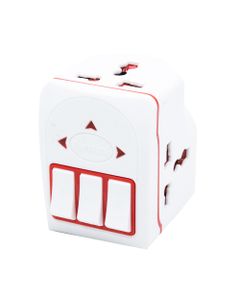 More DefaultBrand in Chargers & Adapters
Oshtraco 15AMP 3 Way Multi Adaptor Individual S...
Use the Oshtraco 3 Way Multi Adaptor to increase the number of devices you can connect to a single socket to three. There are individual switches for each socket so that you can control the power output to each device easily without having to plug them out every time. It is built from durable and premium quality ceramic material which won't break a...
Quick to
PricesProduct descriptionProduct specifications