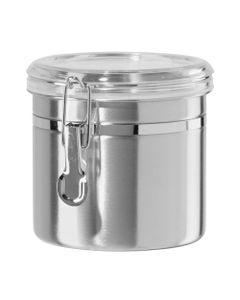 More DefaultBrand in Tupperware
Oggi Stainless Steel 36oz Clamp Canister with C...
On the kitchen counter, in the cupboard or pantry, OGGI's Stainless Steel Canisters are the answer to food storage challenges. These brushed stainless canisters have a silicone lined, airtight, see-thru clamp lid to keep moisture out and freshness in. Lighter than glass and more durable too, the organizational options remain endless! These kitchen ...
Quick to
PricesProduct descriptionProduct specifications