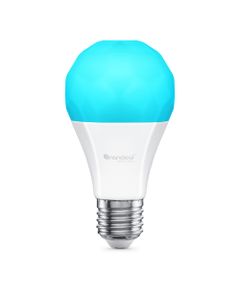 More DefaultBrand in LEDbulb
Nanoleaf Essentials Smart A19 Bulb EU 80 Lumen ...
The Nanoleaf Essentials E27 Bulb is a smart color-changing LED light bulb, and one of the first of its kind to work with Thread. This bulb proudly boasts the brightest tunable whites on the market and over 16M colors to choose from, making it perfect for all of your daily lighting needs. Whether working from home, or looking to set a relaxing night...
Quick to
PricesProduct descriptionProduct specifications