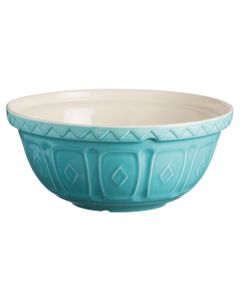 More DefaultBrand in Bakeware
Mason Cash Colour Mix Turquoise S18 Mixing Bowl...
Looking for a new mixing bowl? Mason Cash's 26cm Mixing Bowl is the perfect bowl for everything. This dishwasher and freezer safe bowl can also be used to reheat your favorite food in the microwave. You can't have a better bowl in your kitchen than this. The white interior of it is a classic touch that also ensures that you can clearly see what you...
Quick to
PricesProduct descriptionProduct specifications