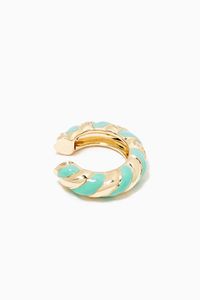 More Yvonne Leon in Earclips
Mademoiselle Diamond Single Ear Cuff with Ename...
For beautiful "Miss" and gorgeous "Mrs.", Mademoiselle single ear cuff by Yvonne Léon offers a fresh and alternative vision of jewellery. Through jewel boxes she found in her grandma's attic, Yvonne understood very quickly that her salvation is in stones and precious things. This piece attracts with a unique mix of enamel and diamond pavé on a twis...
Quick to
PricesProduct descriptionProduct specifications