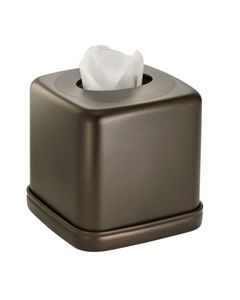 More DefaultBrand in Storage
Interdesign York Boutique Box 5.7 x 5.7 x 5.5 i...
Inter Design York Boutique Box Bronze is a great product for your washrooms, homes, kitchens, or other space. It's made of a strong material that will last longer and provide you the best of service. You don't have to worry about organising with Inter Design. Their products are contemporary as well as reasonable. iDesign began as a houseware design...
Quick to
PricesProduct descriptionProduct specifications