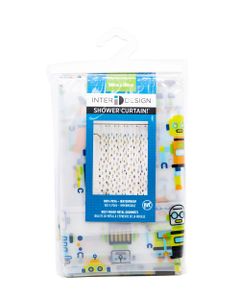 More DefaultBrand in Home & Living
Inter design Robotz Peva Shower Curtain - 180 X...
Interdesign Robotz PEVA Shower Curtain is used to prevent shower water from entering your bathroom. This shower curtain comes with 12 rust resistant metal grommets that are used for hanging the curtains. These metal grommets are ideal for most sized shower curtain rods. The curtains are made using PVC-free, odorless and waterproof materials, which ...
Quick to
PricesProduct descriptionProduct specifications