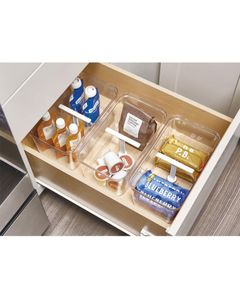 More DefaultBrand in Storage
Inter design Crisp Deep Drawer Bin with T-Handl...
The Interdesign Crisp Deep Drawer Bin with T-Handle Clear/Matte White is designed keeping in mind the versatility aspect of your home, it can be used to store items in the refrigerator, kitchen countertop, pantry shelves, bathroom, bedroom, closet, office, laundry room, or anyplace you need to organize things neatly. Made with resilient, rustproof,...
Quick to
PricesProduct descriptionProduct specifications