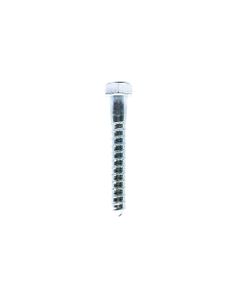 More DefaultBrand in Screws
Homesmiths Coach Screw 3/8 X 2.5"
If you have to join two pieces of wood together or connect timber and metal together then using the Homesmiths Coach Screws will prove to be a good idea. These screws are made from galvanized steel which is very robust and tough and can hold a lot of stress being applied to it. The screws are cylindrical and have threads on the outside along with a...
Quick to
PricesProduct descriptionProduct specifications