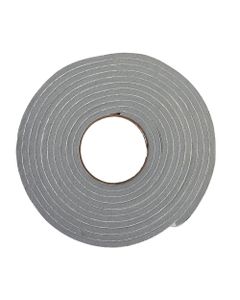 More DefaultBrand in Sealant
Frost King 3/8 X 1/4" 17Ft. Grey Vinyl Foam Wea...
At a temperature as low as -4 degree Fahrenheit, you need something strong and reliable to prevent the escape of heat from your home or when it's raining heavily you need the ideal protection that prevents moisture from seeping in. Frost King Grey Foam Weather-Strip Tape gives you the leverage to fight against the vagaries of weather by weatherproo...
Quick to
PricesProduct descriptionProduct specifications