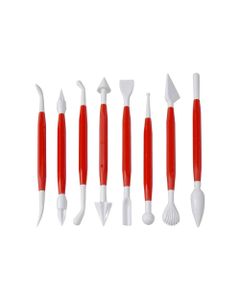 More DefaultBrand in Bakeware
FAT DADDIOS Modeling tool set, 8 pc set, 16 des...
Fat Daddio's professional bench scrapers/dough cutters are made from stainless steel featuring a black handle. Perfect for lifting and turning dough, chopping softer items and scraping your work surface clean with ease. Scrape and cut sections of dough, transfer chopped foods, work melted chocolate on a marble slab or even use it as a handy tool fo...
Quick to
PricesProduct descriptionProduct specifications