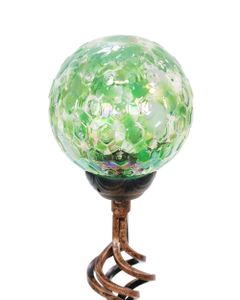 More DefaultBrand in LEDbulb
Exhart Solar Pearlized Glass Honeycomb Garden S...
Exhart Solar Pearlized Honeycomb Glass Garden Stake , 33 Inches tall.Exquisite Solar Pearlized Honeycomb Glass Stake illuminates adding gorgeous color and life to your garden day and night. As the sun sets and dusk settles in, watch your beautiful glass stake glow from within. The spiraling metal finial adds and extra touch of elegance. Makes a tho...
Quick to
PricesProduct descriptionProduct specifications