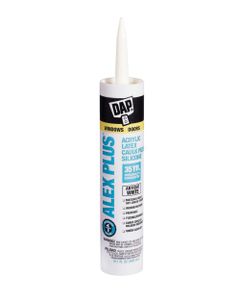 More DefaultBrand in Silicone Sealant
DAP Alex Plus Acrylic Latex Caulk silicone 10.1...
DAPs Alex Plus Acrylic Latex Caulk Silicone in Antique White is suitable for fixing damages in your furniture and sealing gaps and crevices in windows, doors, baseboards thanks to its amazing bonding capability. This sets into a smooth Antique White finish, however, you can paint over it once it is set. You can use this caulk on almost any surface ...
Quick to
PricesProduct descriptionProduct specifications