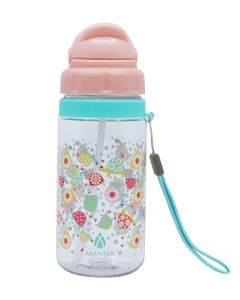 More DefaultBrand in Water Bottles
Core Manna 18Oz Ollie Plastic Water Bottle With...
The Core Manna 18Oz Ollie Plastic Bottle With Collapsible Straw Turtle is a practically designed and convenient water bottle to ensure your child stays hydrated. It comes with a handle strap. The bottle is made of hard-wearing, BPA-free, and food-grade plastic material that doesn't discharge harmful chemicals in the stored content. It comes in a go...
Quick to
PricesProduct descriptionProduct specifications