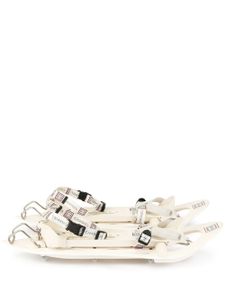 More Chanel Pre-Owned in Insoles
Chanel Pre-Owned Snow Line logo slip-proof sole...
If there's any risk of slipping on ice, at least you can glide wearing Chanel. With a sturdy structure in ivory white, these Chanel logo slip-proof soles from the Snow Line have an all-over logo print on buckled straps. For decades, keeping you classy and safe. Featuring an all over logo print, pinned soles and a buckle fastened strappy design. Ple...
Quick to
PricesProduct descriptionProduct specifications