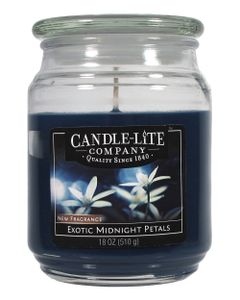 More DefaultBrand in Candles
Candle Lite Everyday Essential 18Oz Terrace Exo...
Do you know how to make a good beautiful home? You will say it's by cleaning your homes, de-cluttering all the mess and simply keeping the furniture in place, right? Well, but what about the air you are breathing? How will you make the air clean and aromatic? With, Candle Lite's Everyday 10oz 3-Wick Terrace Jar, you will get an Exotic Midnight Peta...
Quick to
PricesProduct descriptionProduct specifications