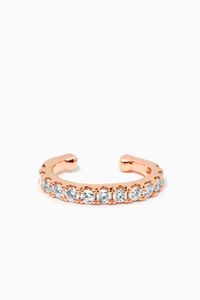 More Lustro Jewellery in Earclips
BLING Single Ear Cuff with Diamonds in 18kt Ros...
Add an extra touch of shine to your edits with the Bling single ear cuff by Lustro. Crafted in Italy, the 18kt rose gold hoop is inlaid with diamonds that sparkle effervescently as they catch the light. Mix and match with other pieces from the collection to create a unique look....
Quick to
PricesProduct descriptionProduct specifications